BUY NOW: Jack FM Socially Distant Tee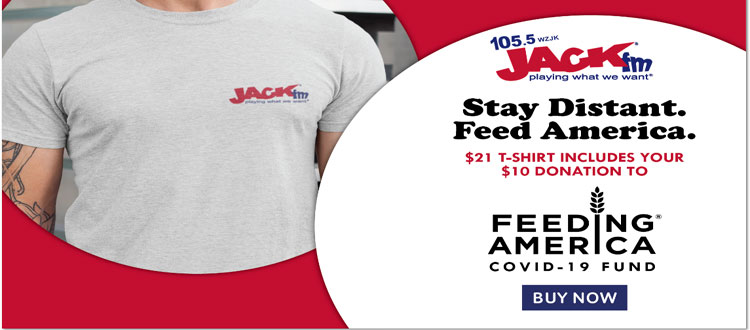 Are you looking for a snazzy new shirt while also doing some good in this crazy time? JACK-FM has you covered!
105.5 JACK-FM has partnered with Feeding America. You can now buy your own JACK FM "Socially Distant" T-Shirt with proceeds donated to Feeding America's Covid-19 fund.