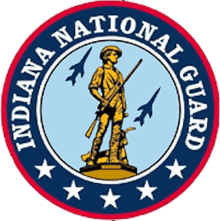 INDIANAPOLIS — Governor Holcomb is sending members of the Indiana National Guard to Washington, D.C. He's authorized 625 Guard members to travel to our nation's Capitol from January 16th to the 22nd.
The Indiana National Guard is expected to help with inauguration week efforts.
They'll be part of up to 15-thousand Guard members expected to be on duty in the coming days.