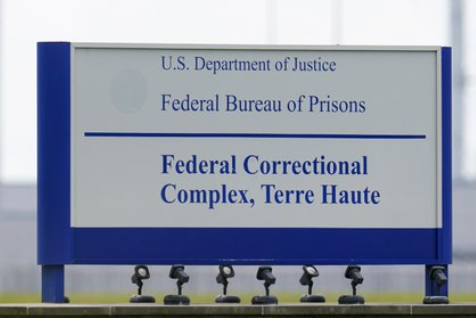 TERRE HAUTE, Ind. — Another execution is set to take place today in Terre Haute. Corey Johnson, who was sentenced to death for seven murders in Richmond, Virginia, was right in the thick of it as one of the leaders of the Newtowne gang. Johnson is scheduled to die by lethal injection at the federal prison in Terre Haute. Johnson's execution initially was scheduled to occur in May 2006, but a preliminary injunction prevented the government from proceeding until it was vacated this September.
Another injunction was granted and the execution of Johnson along with Friday's scheduled execution of Dustin Higgs were both put on hold because both men tested positive last month for COVID-19.
Late Wednesday a federal appeals court lifted the latest injunction.
Additional appeals in the case are likely, though government lawyers have been successful in getting a green light from the U.S. Supreme Court to proceed even after lower courts put federal executions on hold.