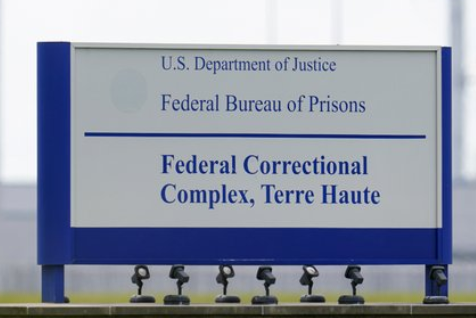 TERRE HAUTE, Ind. – A convicted killer was put to death Thursday night at the Federal Prison in Terre Haute.
Orlando Hall was pronounced dead at 11:47 p.m. after receiving a lethal dose of pentobarbital.
Hall was one of five men convicted of killing a 16-year-old girl in 1994.
Lisa Rene was kidnapped, repeatedly raped, hit in the head with a shovel at least 15 times and then buried alive.
Rene was the sister of a man who reneged on a $4,700 drug deal with Hall and the killing was revenge for that.
A statement from the victim's family said:
"Today marks the end of a very long and painful chapter in our lives. My family and I are very relieved that this is over. We have been dealing with this for 26 years and now we're having to relive the tragic nightmare that our beloved Lisa went through. Ending this painful process will be a major goal for our family. This is only the end of the legal aftermath The execution of Orlando Hall will never stop the suffering we continue to endure. Please pray for our family as well as his," Pearl Rene.