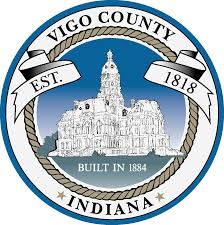 VIGO COUNTY, Ind – At Tuesday's Vigo County Commissioners meeting, official heard of an agreement between the county courts and the Vigo County School Corporation to use some large spaces for jury selection if needed.
No courtroom in the Vigo County Courthouse is large enough to accommodate social distancing for a large group of potential jurors.
The agreement that runs through August 3rd calls for the gymnasium at McLean Learning Center and the conference center at West Vigo Elementary School to be used if needed as they are large enough. Approximately 75 people could potentially be called in the early stages of jury selection.
The plan calls for the school corporation to be notified on Fridays if the school facility will not be needed the following Monday for a trial.
Meanwhile, county offices will reopen Monday, but some public access limits could remain in place depending on new directives from state and local health officials.
Tuesday's meeting was streamed on YouTube.  You can watch the video of the Commissioners meeting below.
The commissioners meet each Tuesday at 9 a.m.