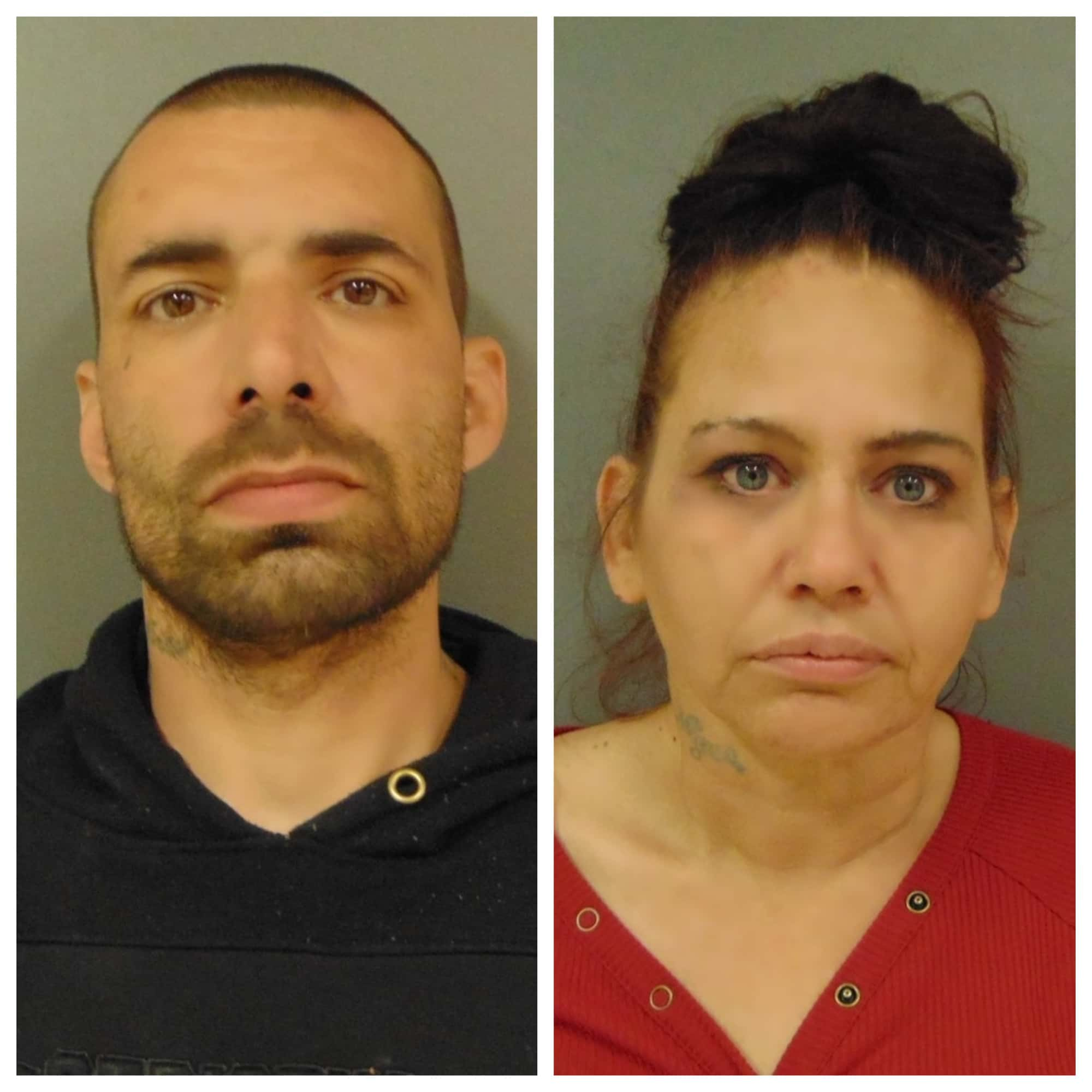 CAYUGA, Ind – Around 5:45 p.m. Saturday (4/13/19) The Cayuga Town Marshal made a traffic stop at SR234 near SR 63 on a vehicle that was reported stolen in Champaign Illinois.
Police arrested the two occupants, 36 year old Nigel G. Dillman and his wife 40 year old April J. Dillman who are both from Terre Haute on multiple drug related and other charges.
A search of the vehicle found multiple items of paraphernalia and heroine. Both were taken to the Vermillion County Jail.
Police also found another license plate that was stolen (04/02/2019) from a vehicle in the driveway of a residence in Southern vermillion County.
Nigel Dillman is being held on $10, 000 bond and on a warrant out of Vigo County.
April Dillman is being held on $10,000 bond.
List of charges that the two face:
Nigel G Dillman (36) of Terre Haute:
*Unlawful possession of a syringe. (Level 6 Felony)
*Auto Theft (level 6 Felony)
*Theft Less than $750.00 (Misdemeanor Class C)
*Possession of a Narcotic Drug (Level 6 Felony)
*Operator Never licensed (Misdemeanor)
*Warrant out of Vigo County Indiana for Domestic Battery
April J. Dillman (40) of Terre Haute:
*Possession of Cocaine or schedule I or II Narcotic Drug (Level 6 Felony)
*Unlawful Possession of a syringe (Level 6 Felony)
*Receiving Stolen Property