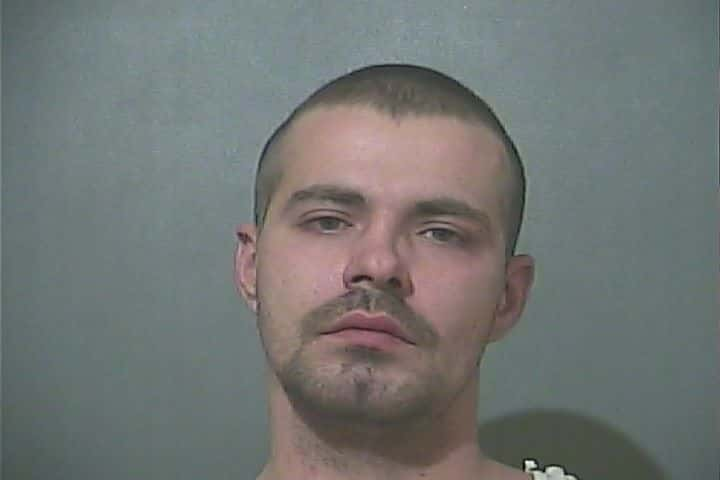 TERRE HAUTE, Ind – Terre Haute Police have arrested 28-year-old Ian Foxworthy Monday  morning on several felony charges.
Officers say that they arrived at the victim's home Sunday night, but Foxworthy had fled the scene prior to their arrival.
Officers later located Foxworthy driving a stolen vehicle.
After a short vehicle and foot pursuit, Foxworthy was taken into custody.
He is facing multiple charges including domestic battery, auto theft, resisting law enforcement, reckless driving, driving while intoxicated and more.
He will make his first court appearance tomorrow.