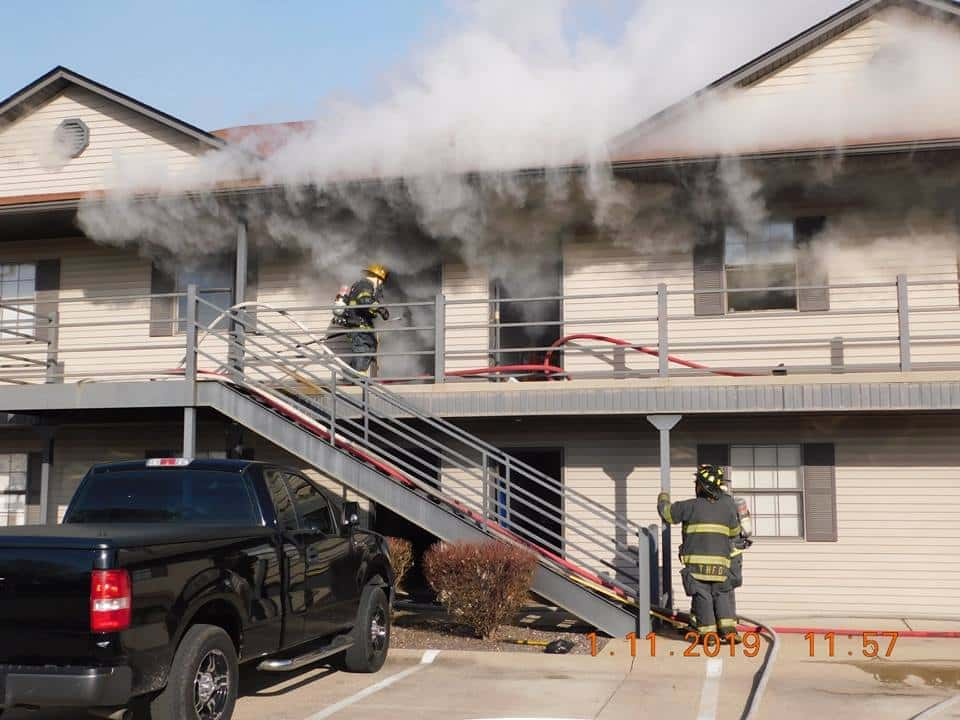 TERRE HAUTE, Ind – Terre Haute Fire Fighters were called out around 11 a.m. today (Friday 1-11-19) to the Sycamore Place Apartments in the 1100 block of Spruce Street.
The fire was on the second floor.
One tenant lost her dog and everything else in the fire.
Many other people escaped.
No injuries were reported.
The cause is under investigation.
( All photos courtesy Terre Haute Fire Department)