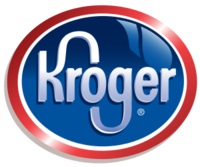 TERRE HAUTE / BRAZIL, Ind – Kroger will be adjusting hours of two local stores next week.
Currently the stores in Terre Haute and Brazil are open 24 hours a day.
Starting on August 19th the Brazil store and the Terre Haute store on Wabash Avenue will be open from 6 a.m. till midnight.
Kroger spokesperson Eric Halvorson told us that "We regularly evaluate the performance of our stores and the needs of the communities we serve.  Simply put, it is a comparison of sales to customer counts.  The move from 24 hours is the result of the latest review."
He went on to day that "The stores are doing well, but shopping patterns have changed.  We are changing with them.  This will allow our Kroger associates to be even more efficient as they prepare for the next day's customers.  In short, with the new schedule, we will provide even better service to customers during the busiest times of the day."