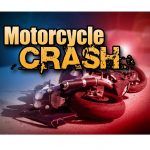 VIGO COUNTY, Ind – A serious crash Friday evening around 6:30 on U.S. 40 in Seelyville.
A motorcycle and car collided.
The male driver of the motorcycle was airlifted to an Indianapolis hospital.
The female juvenile passenger on the motorcycle was taken to a Terre Haute hospital.
Names or current conditions have not been released.
Police say that the male driver of the motorcycle was not wearing a helmet.
The driver of the car did suffered only minor injuries and was cited for not having insurance.
U.S.40 was blocked for several hours due to the accident.