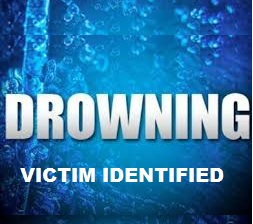 SULLIVAN COUNTY, Ind – Sullivan County Sheriff Clark Cottom says that investigators have identified a man found in the Wabash River late Wednesday.
An autopsy was conducted Thursday afternoon and officials determined the preliminary cause of death to be drowning.
Indiana State Police crime scene technicians used fingerprints to identify the man as 49-year-old David Overbay of Lawrenceville, IL.
Police say that this past Tuesday, Overbay's truck became disabled, when he ran off into a ditch along Levee Rd., west of Graysville, IN.
Overbay, who had no cellphone, left the vehicle on foot before authorities arrived.
He was last seen heading west towards the Wabash river, about a mile northeast of Hutsonville, IL.
Deputies did search the area for nearly four hours but were unable to locate Overbay.
Police say that for some unknown reason it appears that Overbay unsuccessfully attempted to swim across the Wabash river.
Family members told investigators that Overbay had been a decent swimmer and was familiar with the river.
The investigation will continue as investigators await final testing and toxicology reports.
Foul play is not suspected at this time.
Authorities want to stress the dangers of swimming in the river.
Sheriff Cottom said, "It's not like swimming across a lake. The river has undercurrents that without warning, can pull a person under."